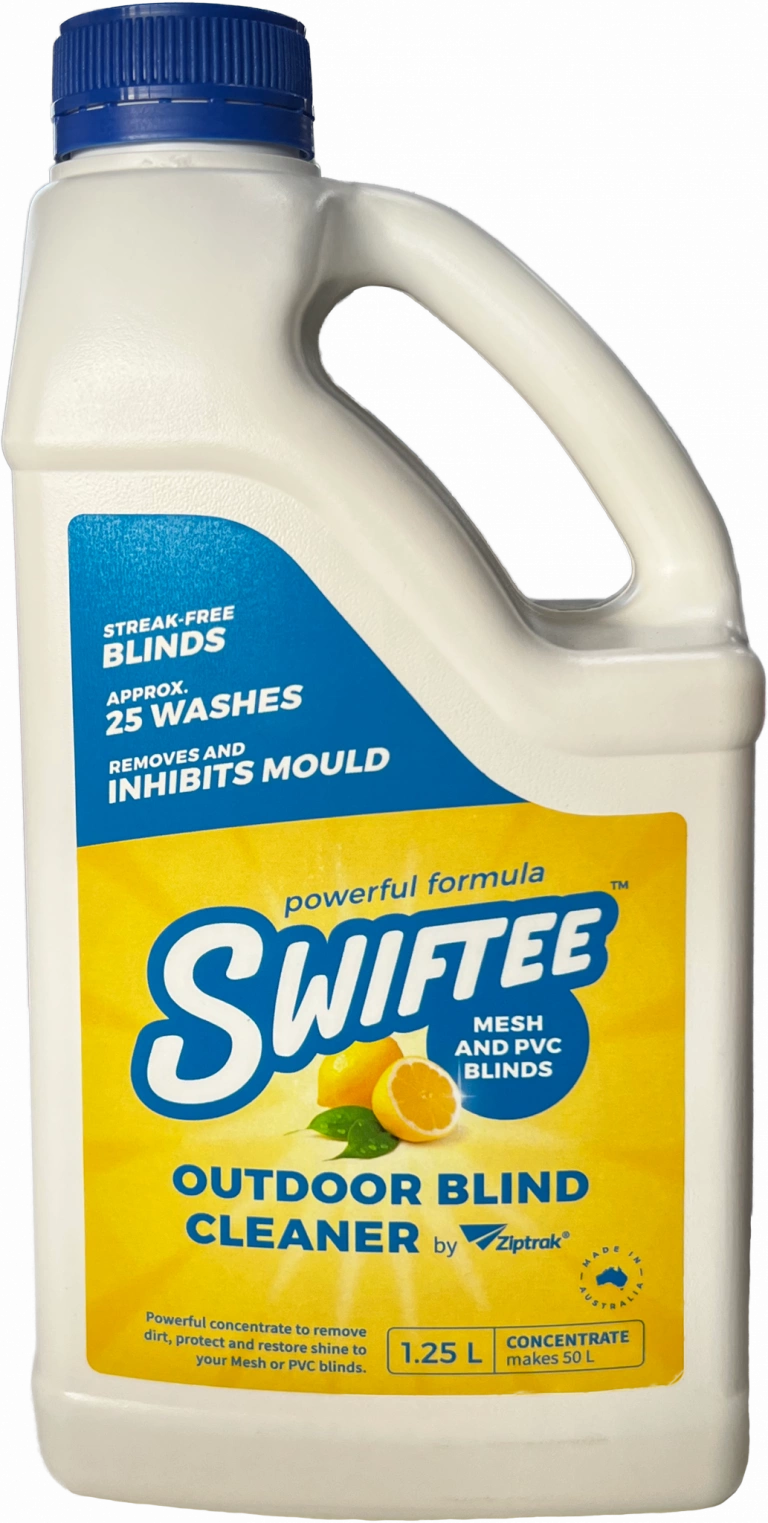 Specially formulated for Sunscreen Mesh and Clear PVC blinds, powerfully concentrated for a streak-free finish. Swiftee shines and restores clarity to Clear PVC blinds, thoroughly cleans your Sunscreen Mesh, and leaves your blinds looking like new. Swiftee removes and inhibits mould and protects your outdoor blinds from the elements.
Highly concentrated
Easy to use
Strong and powerful
Removes and inhibits mould
PH neutral
Lemon fresh
Vistaweave & PVC blinds
Made in Australia
Quick & easy to use
Each bottle contains enough to wash a standard size blind (3 x 2 m) on both sides around 25 times.
Dilute 3 capfuls (50 mL) for every 1 L of water.
Simply use a sponge, squeegee or soft-bristle brush – taking care not to scratch your clear PVC.
Rinse, air or hand dry and you're done – too easy!
Swiftee® Outdoor Blind Cleaner is a product of Ziptrak Pty. Ltd.
What else do I need?
If you are cleaning your PVC blind, maintain your PVC's shine and clarity with Vuplex which you can buy from Bunnings, our our online store if you are local to us.