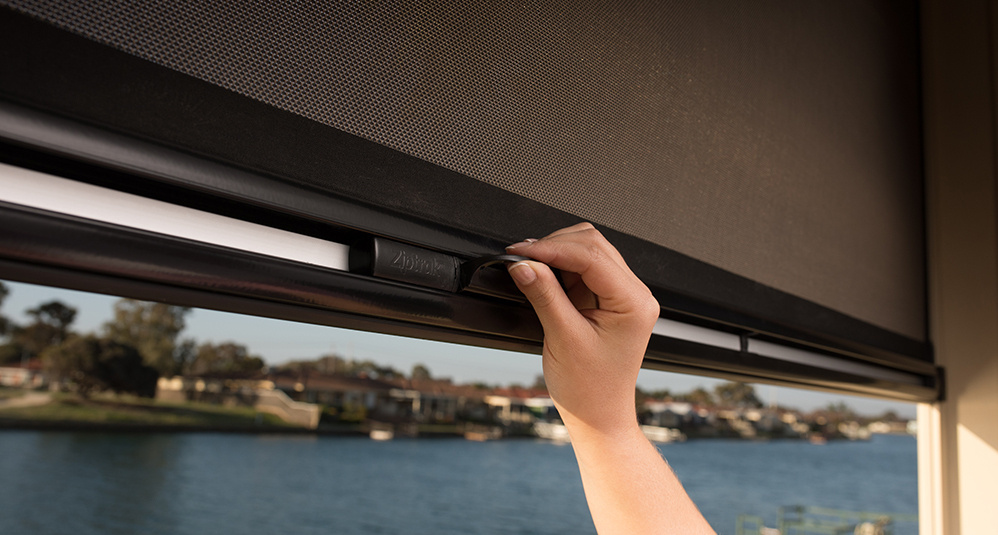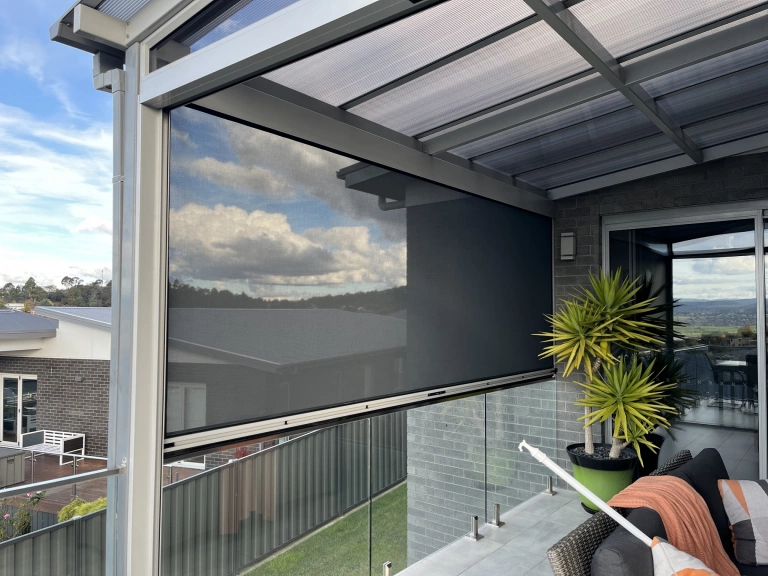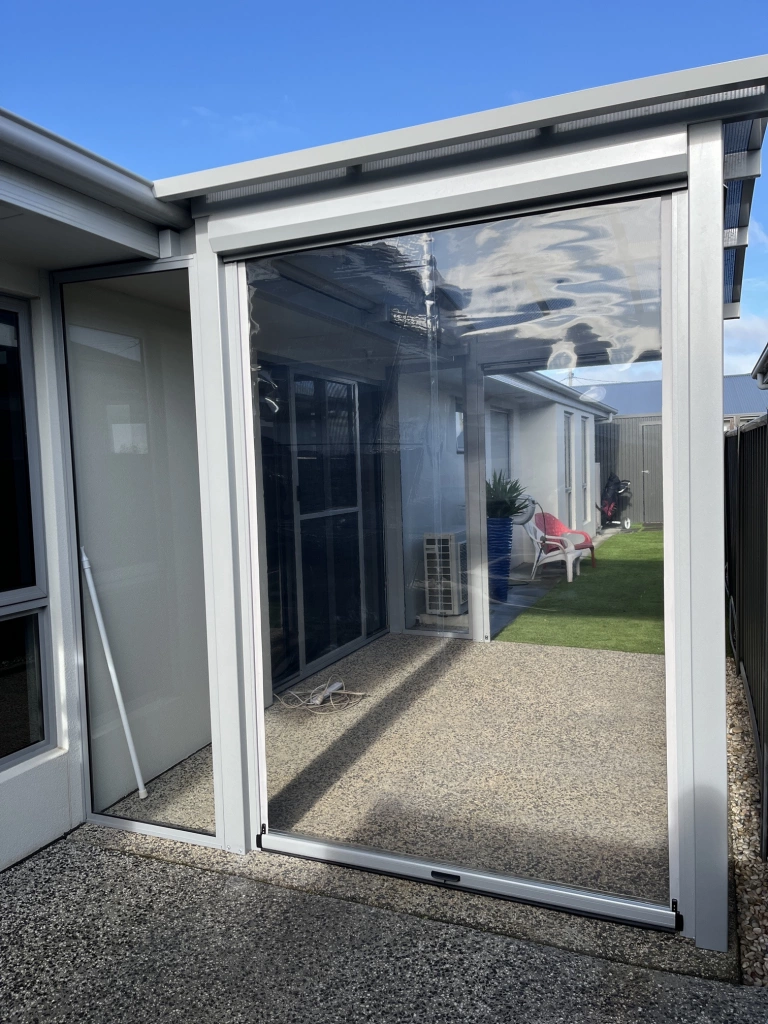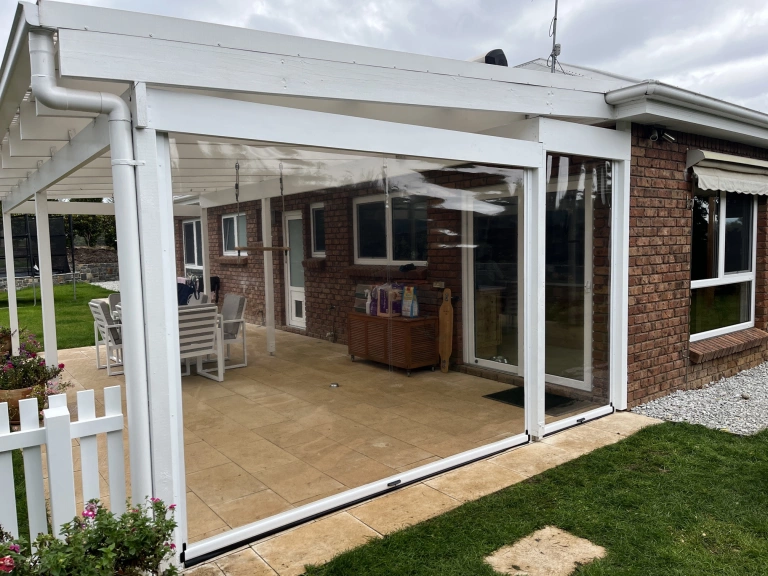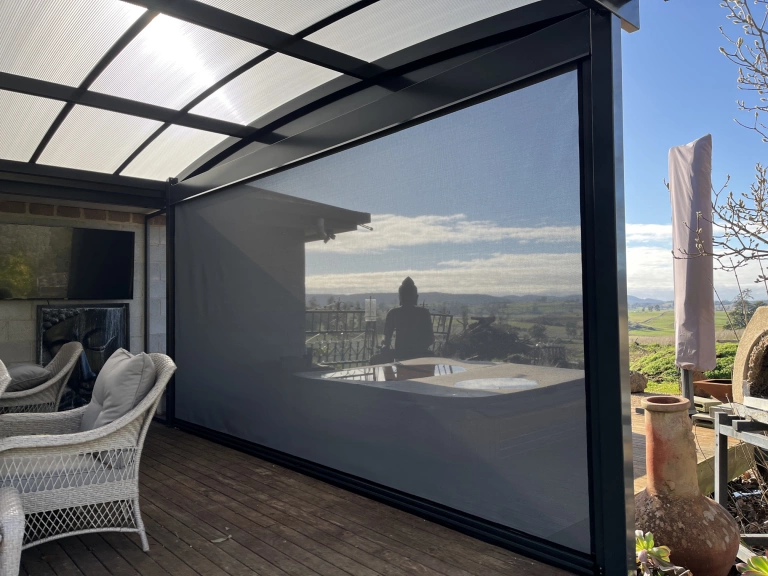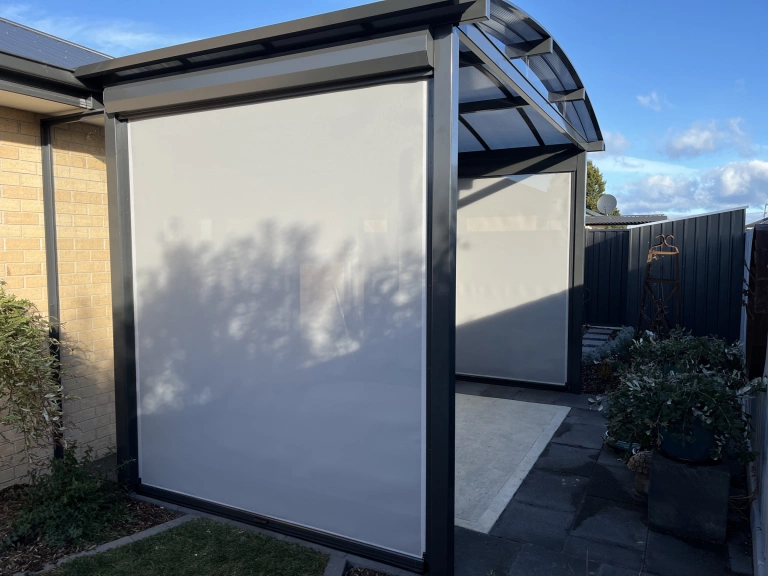 Australian made, owned and invented.
Ziptrak® Blinds are a fantastic addition to your outdoor living space. They will compliment your Optimo Awning or existing awning bringing shelter from wind, rain and heat all year round.
Ziptrak® Blinds' track guided system is simple and safe to operate – no chains, ropes or pulleys. Using the patented spring-balanced track system, the blind easily glides up and down, stopping in any position.
Add another room to your home
With colour options to match or compliment your existing space, and discreet installation, Ziptrak® blinds offer superior functionality without compromising your style.
The Ziptrak® outdoor system is constantly enhanced by our dedicated team of Australian engineers. Our patented system offers many features that make the blind easier to use, robust and visually unobtrusive compared with competitor products.
* Wind and rain can are eliminated by PVC blinds. Up to 90% wind and rain reduction using Vistaweave 95 mesh fabric.
Reduce wind*

Reduce rain*

Reduce heat

Avoid flies and mosquitoes

Increase privacy

Increase space usability year-round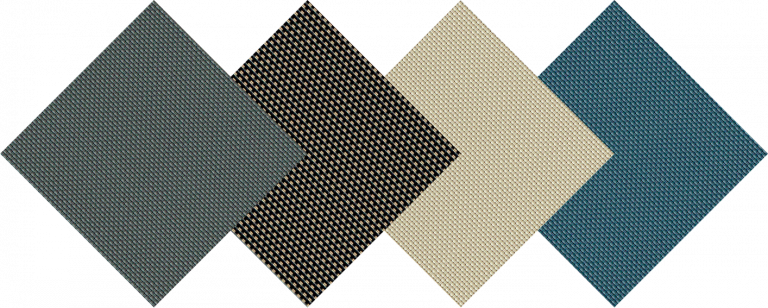 Add privacy or increase shelter
Shield your outdoor space from nosy neighbours while adding wind and rain protection with Vistaweave 95. Choose from up to 36 unique colours to compliment your home or awning.
Let the sun shine through while blocking wind and rain with PVC blinds. Choose between Clear and Smoke Tint depending on your desired level of visibility.